I can't believe it's only October 15 and I've already read 7 books this month. A few were definitely quick reads, but I have managed to find a few more hours to dedicate to reading the past few weeks. Once my daughter's sporting activities start up, I spend more time in the vehicle to and from practices and find it a great way to get a few chapters completed.
I've read nothing new so far this month, instead I'm trying to get a few titles off of my to-be-read list. Many have been there for a few years. Right now I have over 400 books on the list so need to whittle that down.
1.
The Trouble in Mudbug
by Jana Deleon - Rating 0/5
I got this kindle title free awhile back from Amazon. I hate giving bad reviews, but this books was just not good. I suspect that's why it was free. It's the first in a series, and I won't be continuing.
2. A Funny Thing Happened on the Way to the Forum - Rating 3/5
Not a typical read for me by any means. I ordered it from the library for two reasons: I needed to read a play for my Goodreads reading challenge; and my son is about to perform this in his high school musical theatre class. Hard to know what to say other than - I CAN'T BELIEVE THEY ARE DOING THIS IN HIGH SCHOOL! It takes place in a whore house for goodness sake!! My son is playing the role of Hero who falls in love with the only virgin in the house. Really. Part of me is shocked, but the other part of me can't wait to see the production!
3.
Silver Gir
l by Elin Hilderbrand - Rating: 3/5
I enjoyed this book. It was nice to see main characters able to rebuild a friendship that fizzled years earlier. The author was able to make me feel for the main character rather than think of her as a spoiled wife of a cheating husband.
4.
Falling Home
- Karen White Rating 2.5/5
I always enjoy Karen White when I'm in the mood for a light read. This one had a lot going on - maybe a bit much actually. Coming home to a dying father, falling for the high school friend even though engaged to someone else, then discovering her sister is also dying. I think my biggest problem was that I didn't really love the main character.
5.
Catcher in the Rye
- J.D. Salinger - Rating 3/5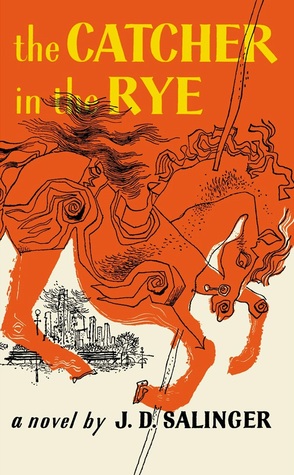 My goodreads challenge was to read a book that had been banned at one time and this was one I've heard a lot about but had never had the interest to read in the past. It's hard for me to decide if I like it. It's quite depressing, but that's obviously the intent so the author was successful. I do think it would be better suited to young adults (as was the intend) than an "old" lady like me.
6.
Would-be Witch
- Kimberly Frost - Rating 4/5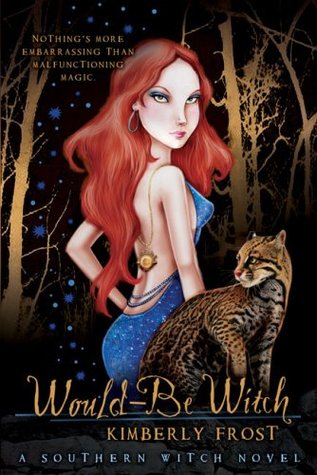 I 'should' be reading intelligent, thought-provoking books, but I can't help myself - I love fun books like this. Goodreads has a feature where they recommend books to you based on what you've already read so I was just introduced to this series even though it isn't new (although there are still titles being written in the series). The book was a fun, quick read. The main character is just developing her witching abilities, there is the bad boy who wants to help her develop her skills, and the good guy (ex, but not really-ex husband) who doesn't believe in witches. Throw in a cat with it's own abilities and a few other cooky friends and I think it has the potential to be a great series. I'll definitely be continuing with this one.
7.
Vanishing Acts
by Jodi Picoult Rating 3/5
This is an older Jodi Picoult book but has been on my to read list for quite sometime. I really like the storyline of this book, but did find there was some extra 'fluff' that in my mind didn't add enough to the characters stories for it to have been included in the book. The Indian neighbor's life, illness and suicide wasn't necessary, nor did I really think the full details of the prison life added much. I do think those parts were written well, but in my opinion should have been saved for another book.With that said, I still thought the book was worth reading.