We have a crazy week coming up. DH is out of town on business, the DSs are writing final exams at school and DD has two evenings that are filled with basketball tournaments, and DS has 2 hockey games. It means we need some quick and easy meals. It also means the boys are home for lunches instead of packing them, and I also want to make sure they have some healthy breakfasts before leaving to write exams.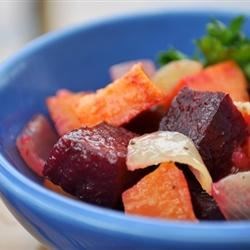 MONDAY:
Chicken Cacciatore
cooked in the pressure cooker served over cauliflower rice
TUESDAY:
Taco Soup
from the freezer which was cooked previously (OAMM)
WEDNESDAY:
Pork Tenderloin with Emeril's Essence, served with
roasted beets, and sweet potatoes
THURSDAY:
Asian Turkey burgers
from freezer served with coleslaw
FRIDAY:
Take out or Dine Out to celebrate exams being over!
SATURDAY:
Crockpot Mongolian Beef
(OAMM)
SUNDAY:
BBQ Salmon, Quinoa, salad
LUNCHES:
BLT sandwiches
Loaded Baked potatoes
Quinoa Vegetable
instant soup mix (rec'd in Little LIFE box)
leftovers
BREAKFASTS:
Whole foods Chewy Oatmeal PB Cookies
Bacon and Eggs
Cereal
Yogurt, granola with fruit
Toast with homemade
Blackberry Chia seed jam
SNACKS:
Guacamole on crackers
Smoothies
Oatmeal muffins
Chia seed Energy bites
using chocolate and cranberry medley from
here
Shared at
Real Food Recipe Round Up
and
Menu Plan Monday